Last year (good grief, time got away from me), the amazing

pentapus
drew a picture of Taura and Methos on a space station.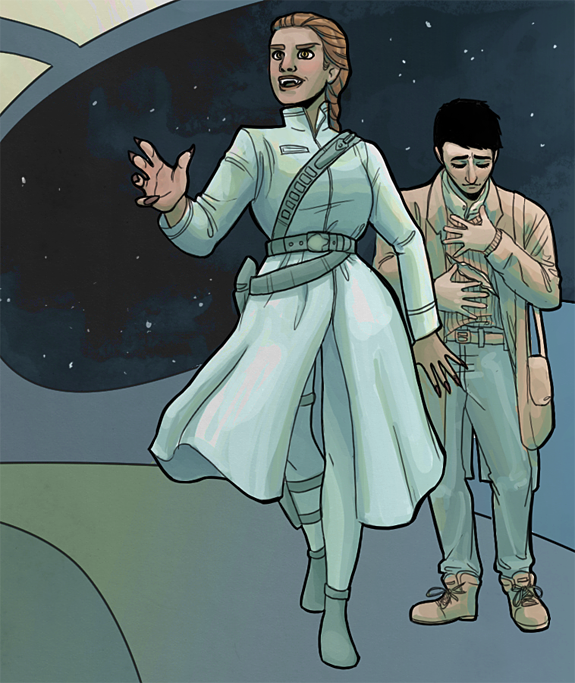 Here (finally) is the story I wrote for it:
Walking Away Whistling
Summary: Taura doesn't like House Bharaputra. She doesn't like Cetaganda. And she is extremely curious as to why they are both trying to acquire Dr. Pierce Argall.
Available on:
AO3
,
FF.net
, and below:
( Walking Away Whistling )